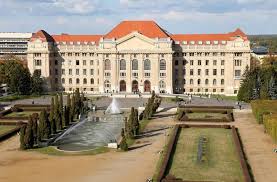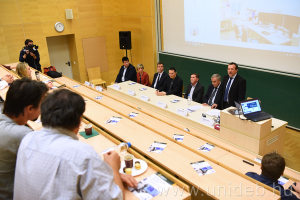 About UNIDEB
University of Debrecen is one of Hungary's five elite-research universities, offering the widest choice of majors in the country for over 29,000 students, including 3,741 international students. UD's 1500 lecturers of 14 faculties endeavour to live up to the elite university status and to provide high quality education. Our goal is to train professionals possessing all necessary skills and knowledge to enter the regional, national, or international labour market with a competitive degree. More than 1000 lecturers with doctoral degrees (PhD), 25 doctoral schools, and the volume of internationally renowned research publications and projects attest to the scientific dominance of the university. 139 of the lecturers and researchers are Doctors of the Hungarian Academy of Sciences and 27 are members of the Academy.
UNIDEB, people with disabilities, and innovative solutions
"University of Debrecen is committed in giving support for people (both students and staff) living with some disabilities. The university offers several services to provide equal opportunities for all of their students.
A special Equal Opportunities Mentor Network is operated where professionals provide help for students to have a better chance in realizing their full potential during their university studies.  In line with the Act on National Higher Education, the government degree on the execution of this act, and the regulations of the university, students with disabilities have a number of supporting options such as: requesting  additional time for exam or test preparation,  technical or personal help,  note-taking or student helper services, etc.  Besides, a suitable transportation vehicle (Ford Transit minibus with ramp, 5-point safety harness) operated by the Lelkierő Association is available and it provides transportation services for people with special needs to travel between the campuses, get access to public services, healthcare, and social care as well as recreational and cultural activities on weekdays.  https://unideb.hu/en/node/1503 "